LEGO KidsFest en Hartford – Gana entradas aquí
Este post puede contener enlaces de afiliación. We may earn money or products from the companies mentioned in this post.
Hace unos días estábamos organizando unas fotos, y nos encontramos con fotos de la primera visita al evento de LEGO KidsFest en Hartford.
La primera vez que asistimos al evento en Connecticut fue hace unos años y ha sido uno de los eventos favoritos de toda la familia.
Este año estamos emocionados porque LEGO KidsFest en Hartford regresa en el mes de diciembre, y estamos colaborando con ellos para asistir a una de la sesiones con la idea de tener la oportunidad de contarte TODO lo bueno, interesante y divertido que encontremos.
Nos emociona la idea de regresar a este bonito y divertido evento, y también nos emociona poder compartir un sorteo de dos entradas para el evento en Hartford.
Este evento es tan popular que muchas de las sesiones se agotan antes de la fecha establecida y por eso es una buena comprar los boletos online lo más pronto posible.
Más de LEGO KidsFest en Hartford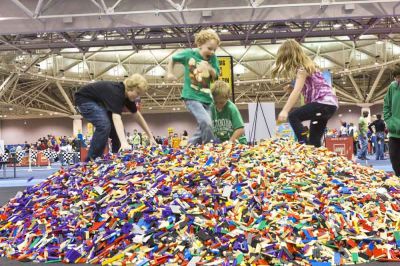 Award-winning LEGO KidsFest returns to Hartford CT
New activities, popular favorites featured in interactive event running Dec 2-4, 2016
The award-winning LEGO KidsFest New England comes to the Hartford CT Convention Center from Dec. 2-4, 2016.
Those who attend can expect hands-on building, creative experiences and one-of-a-kind activities. Children of all ages and builders of all skills and levels are welcome.
LEGO KidsFest features dozens of new activities and popular favorites on the three-acre show floor.
New activities for this year's visit include LEGO Mindstorms, LEGO Movie, LEGO Disney Princess, the Mixels, a LEGO Superheroes area and more.
Once again, show-goers can enjoy the LEGO Model Museum, Race Ramps, Creation Nation, Construction Zone, LEGO DUPLO, LEGO Retail store and LEGO KidsFest Marketplace, the Big Brick Pile, LEGO Ninjago and more.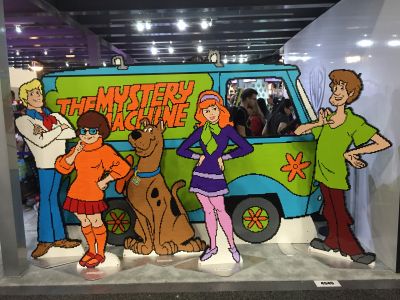 "We're thrilled to be returning to the New England area," said Vince Rubino, Events Manager for LEGO Systems, Inc. "We've got a host of new activities as well as some areas we know are very popular with our fans. Not only will families create some new memories at the show, they'll get another chance to flex and showcase their building skills. This event is a must for the true LEGO fan."
Five sessions – all identical and 4 1/2 half hours in length – are held at each tour stop. LEGO KidsFest tickets can be purchased at www.LEGOkidsfest.com. Tickets are $19 for the Friday and Sunday afternoon sessions, and $22 for both sessions on Saturday and the Sunday morning session.
On tour since 2009, previous LEGO KidsFest tour stops have included major cities such as Chicago, Boston, Dallas, Atlanta, San Jose, Cleveland, Richmond, Phoenix, Portland and more.
¿Quieres entradas al LEGO KidsFest en Hartford?
Para entrar en el sorteo de dos (2) boletas haz clic aquí.
Estas dos boletas son para la sesión de apertura del evento, la cual tendrá lugar el viernes 2 de diciembre de 2016 (4-8 Pm)
¡Mucha suerte!
TICKET Giveaway Details
One of MY followers will win (2) tickets to for the opening night session on Friday, Dec 2 2016 (4-8:30pm). I encourage you to LIKE and Follow LEGOKidsFest on Facebook, Twitter and/or Instagram for all the latest ticketing updates as this event has been selling out in prior cities. Must be 18 to enter, 1 entry per day allowed, random drawing by USFG!
Winner will be randomly chosen by USFG on and announced on my Blog and notified via email,
Comments
comments